Ready to Play in a Bonspiel?
In curling, tournaments are called bonspiels, although a more accurate name would generally be "3 day party with some curling." To really get the full curling experience, you need to play in a bonspiel.
(Scroll down if you're ready to sign up! Grits & Granite and the Ross Tarlton is available.)
Bonspiels are a ton of fun and your skills will significantly improve simply by playing in one. You also get exposure to the wider curling community by playing at other facilities against curlers from Orlando to Ontario.
Bonspiels typically run 2 – 4 days, frequently have a guaranteed 3 game minimum (mostly played on Friday and Saturday), and generally cost $95 – $110 per person.
No Experience Needed
The Atlanta Curling Club is doing a big push to encourage all members to attend their first out-of-town bonspiel — especially if this is your first season or two. In fact, we believe it's so important for members to attend their first tournament that we now automatically reserve spots for popular bonspiels specifically to take new members. (Last year we took at least 7 people to their first tournament – two were in their first season curling!)
---
So How Do Bonspiels Work?
Broomstacking: After each game, the teams put their equipment away and meet up at the broomstacking table reserved for their sheet. The winning team members offer to buy the first round of beverages for their counterparts on the other team. (Winning Skip buys the losing Skip a drink, winning Lead buys the losing Lead a drink, etc.) Frequently the losing team returns the favor for the second round.
Pin Exchange: In the US, collecting and exchanging club pins is extremely popular. At the broomstacking table, players exchange pins with their counterparts from the other team. People display their pins in all different ways — attached to a jacket or hat, pinned to their duffle bags, arranged by tournament and framed in a shadow box, etc.
This tradition is falling out of favor in some parts of Canada. It's always good to offer your club's pin even if you don't get one in return — either because you already have that club's pin, or because the opposing team didn't bring any pins to exchange.
When you sign up for a bonspiel, remember to buy a few pins to take with you (at least 3). If it's the off season, email us and we'll get them to you before you leave: ATLcurling@gmail.com
Raffles:
Most bonspiels feature a raffle to raise money for the club. People donate gift baskets which typically get raffled off Saturday night. It's always a nice gesture for your club or team to donate a basket. Booze or a basket of items matching the theme of the bonspiel is fairly typical.
Games:
If there's a warm room overlooking the ice, at some point someone will usually get a game of Left, Right Center, or Shut the Box going. Both are a fun way to part with $3.00.
Crokinole is hugely popular in the curling community. If you see a 24" round wooden game board with a circle of pegs in the center, ask someone to show you how to play. Crokinole is fun and addicting – just like curling!
Hardware:
Most bonspiels follow a bracket format for determining which teams play against each other. Games are typically played Thursday – Saturday, with the bracket finals on Sunday morning. Those playing in the finals are led onto the ice by a bagpipe player and take a (small) shot of Drambuie. Making it to the finals usually means you get a special pin or medal to take home (aka hardware).
---
Upcoming Bonspiels – Sign up Now!
Ready to play? Secure your spot by signing up below. The sooner you sign up the better, so that your teammates can coordinate travel and hotel rooms.
If the bonspiel you want to play in is full, scroll to the end and fill out the form. We frequently have multiple teams going and one or two of them usually needs extra players. You can also email us at ATLcurling@gmail.com and we'll do our best to get you on a team.
2017 Grits & Granite – November 9 – 12
Charlotte Curling Association – 6525 Old Statesville RD, Charlotte, NC 28269
Charlotte Curling Association's big fall bonspiel is Grits & Granite. Saturday night typically features professional comedians. Approximately 4 hour drive. $110 per person – 3 game minimum – includes lunch and dinner. More Info: 2017 Grits & Granite Info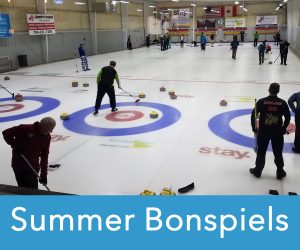 2017 Grits & Granite (Bonspiel)
2017 Grits & Granite @ Charlotte Curling in Charlotte, NC. November 9 - 12, 2017
2017 Ross Tarlton November 2 – 4
Granite Club – Toronto, Canada
The Ross Tarlton is an international friendly bonspiel held between the GNCC and the Ontario Curling Association. The tournament is hosted in the US and Canada on alternating years. 2017 will be held at the Granite Club in Toronto Canada.
A reception will be held Thursday, Nov 2nd in the evening. Games are played Friday and Saturday, with all of the points scored added to the US or Canada point totals. Saturday night is a coat and tie dinner at the country club where the winning association will be announced. $90 per person, includes lunch and sit down dinner.
This is a great opportunity to play in Canada at an 8 sheet facility. Everyone had a great time last year. Unfortunately this is a men's tournament and they didn't allow any exceptions last year.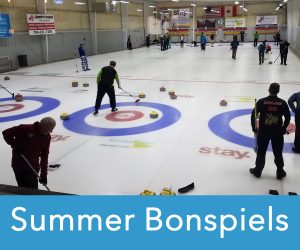 2017 Ross Tarlton (in Toronto)
2017 Ross Tarlton International Bonspiel - November 2 - 4, 2017. The Ross Tarlton is a mens bonspiel between GNCC and the Ontario Curling Association. This year it is being held in Toronto at Granite Club.
Other tournaments will be posted as registration opens.
Sold Out? Fill Out This Form:
Fill out the form and we'll try to get you on a team. Atlanta usually has multiple teams going and usually one or two are looking for additional players. Or, if we get 4 or more requests we may be able to register another team.
Checking...
Ouch! There was a server error.
Retry »
Sending message...
I'm Interested in a Bonspiel
Drop us a line and we'll see what we can do.
Have any questions? Bonspiel sold out? Want to go to one not listed above?
Drop us a line at ATLcurling@gmail.com and we'll do our best to answer questions and get you on a team.