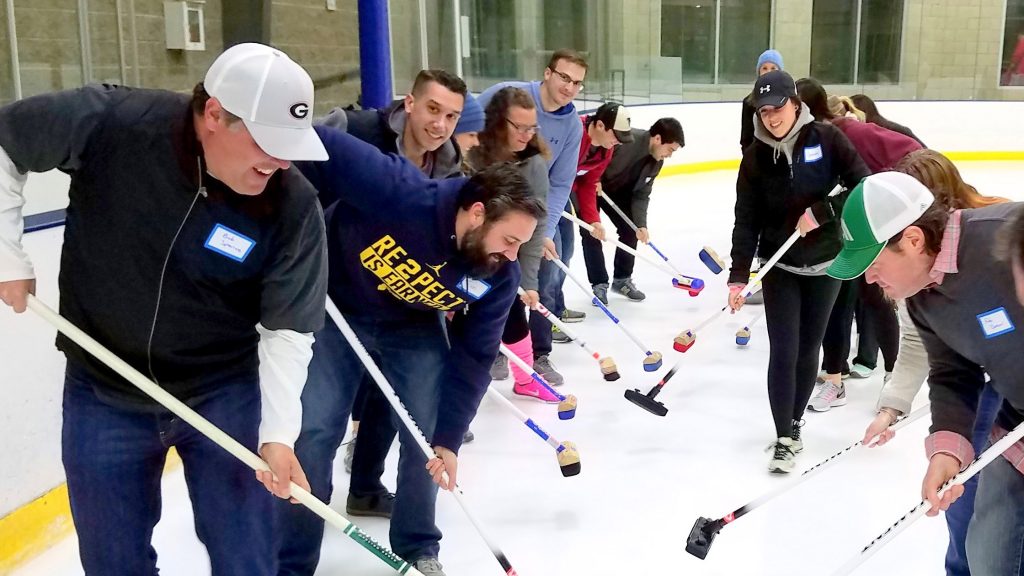 Come see what curling is all about, while also benefiting a local charity:
The Atlanta Curling Club is hosting a curling experience @ the Forum River Center (301 Tribune Street, Rome, GA 30161) on Saturday, December 22, 2018.  Bring your family, and come learn what it is all about!
We'll teach you how to throw a stone, and the effectiveness of sweeping.  All equipment is provided and all you need is loose fitting clothing and sneakers.  Curling adapts easily for anyone with mobility issues.
Register Now:
Pick a time slot, bring a crew, or learn by yourself.  Tacky sweaters or other costumes are encouraged, we love to have fun and welcome all to come.  Next time you see curling on TV you'll be able to talk intelligently (from experience!) about what is happening.  Or, if you enjoy it enough, you can come play every week with the rest of us.
All registration fees from this event will benefit the Ruth and Naomi Project of the William S. Davies Homeless Shelter.  The Atlanta Curling Club is also a 501(c)3 non-profit organization.
Class check in time is 10 minutes before your start time.  If you need more spots than are available for your chosen time, grab some from the slot before or after and we'll try to keep you together.  The whole experience will last about 45 minutes, but we'll have volunteers around before and after if you are curious about learning more.
---
Want a quick primer before you come?

 ©2018 – The Atlanta Curling Club