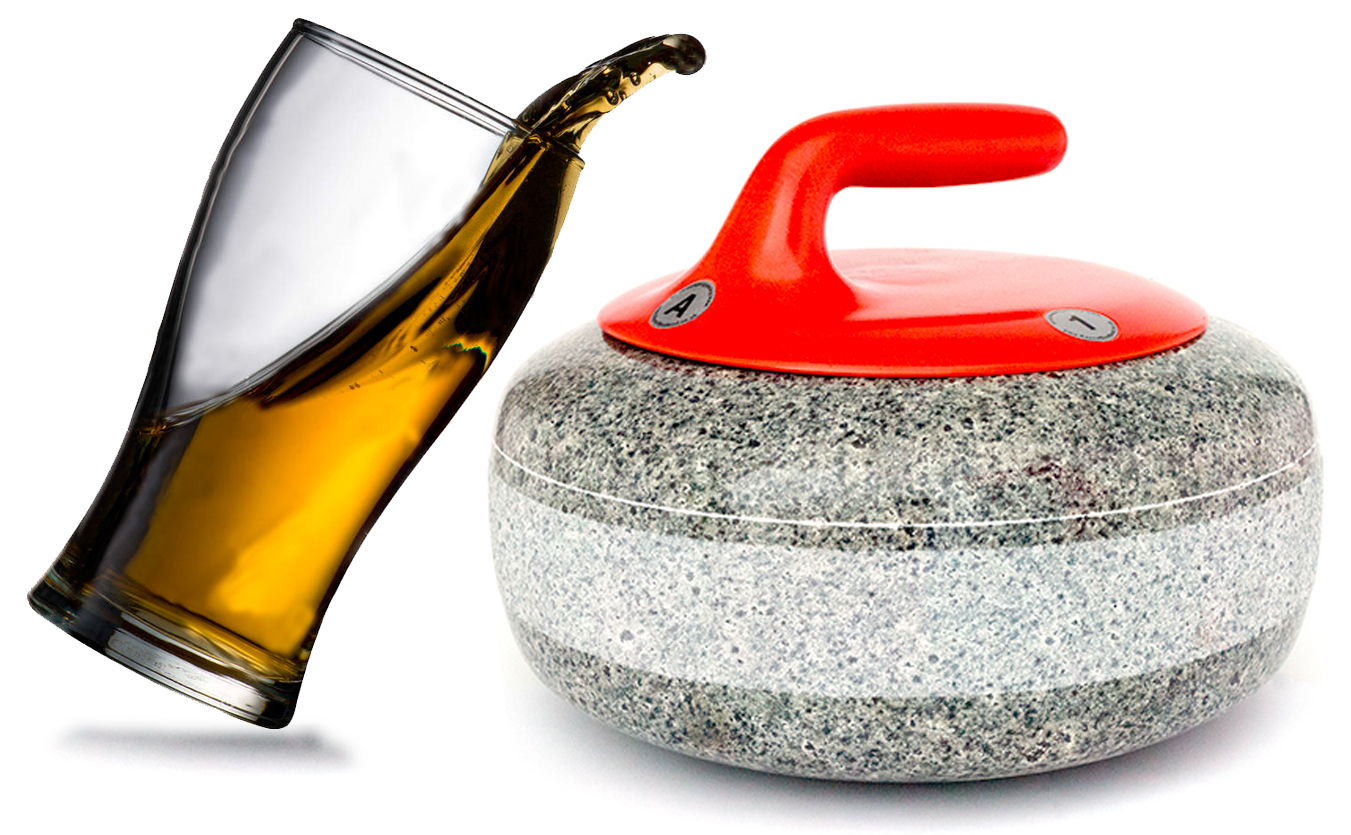 It's BACK!!!!!! The Atlanta Curling Club is hosting our 2nd Annual Brewers' Cup, a combination learn-to-curl and mini-tournament for Atlanta's craft brewery/distillery/cidery/meadery owners and brewers and employees (and patrons and friends!)
When: Friday, September 7th, 2018, 9:10 PM – Midnight
Where: Center Ice Arena, 5750 Roswell RD, Sandy Springs, GA 30342
What: A fun night of curling for employees and patrons of Atlanta's craft breweries & distilleries & cideries & meaderies
Cost: Free! (Yes, seriously)
Why: Because we need an official beverage for the 2018 – 2019 season! (Last year's event was funded via an outreach grant and everyone had so much fun we're doing it again.)
Who's in? Currently confirmed are:

Reformation (defending champs), Blue Tarp, Pontoon, Red Brick (now Atlanta Brewing Co.), Second Self, Monday Night, Sweetwater Brewing, and Tucker Brewing
Wait — There's still room! If you still want to participate, please respond to your invite email or fill out the form below.
Skates? Nope! No skates allowed. All you need are sneakers and loose fitting clothing. We supply all equipment. Curling is adaptable for anyone with mobility issues, so pretty much everyone can play.
How: Respond to your email invite or fill out this form and we'll contact you.
Checking...
Ouch! There was a server error.
Retry »
Sending message...
Brewer's Cup Tap Room Signup
Are you a Brewery/Distillery/Cidery/Meadery employee owner or patron? If so, fill out this form and we'll send you an invite to the 2018 Brewers' Cup
---
2017 Brewers' Cup Info:

In 2017 Reformation Brewery (Woodstock), Blue Tarp Brewing (Decatur), Second Self (Atlanta), Abbey of the Holy Goats (Roswell), Pontoon Brewing (Sandy Springs) and Red Brick Brewing (Atlanta) were able to participate, even though there was a beer festival that day and all of them were ramping up for the September 1st change in laws affecting breweries. (Hooray! You can now purchase beer directly from the breweries!) The event was also live-streamed online.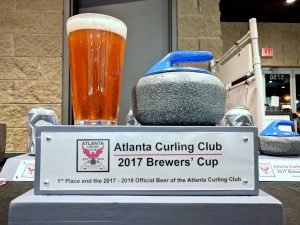 The evening started off with a learn-to-curl class, followed by a mini-tournament, with broomstacking (tailgating) and awards immediately after. The winning brewery received the Brewers' Cup trophy and became the Atlanta Curling Club's official beer of the 2017-2018 season. A cooler full of their beer (purchased at retail locations) has been available every week at broomstacking for people to try.
Everyone had a ton of fun and we crushed 5 cases of beer during broomstacking (per the recycle bin.)
The winner of Atlanta Curling Club's 2017 Brewers' Cup and defending champion is: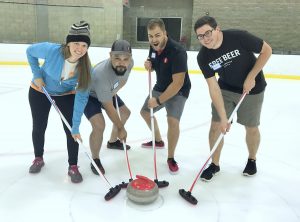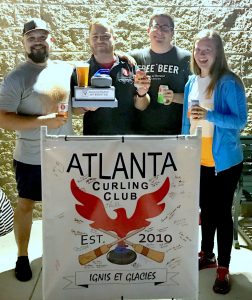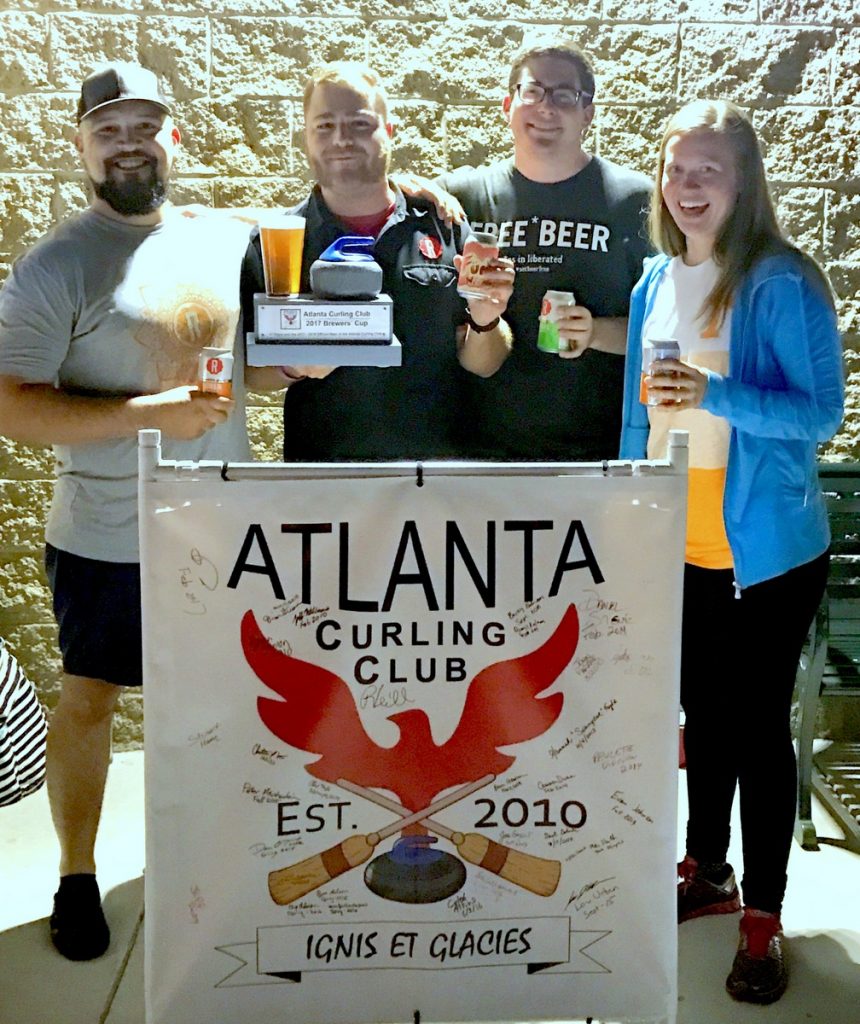 Pictures:
Teams
Reformation Brewery – Set Beer Free!
Winner of the 2017 Brewers' Cup and the official beer of the Atlanta Curling Club for the 2017 – 2018 season.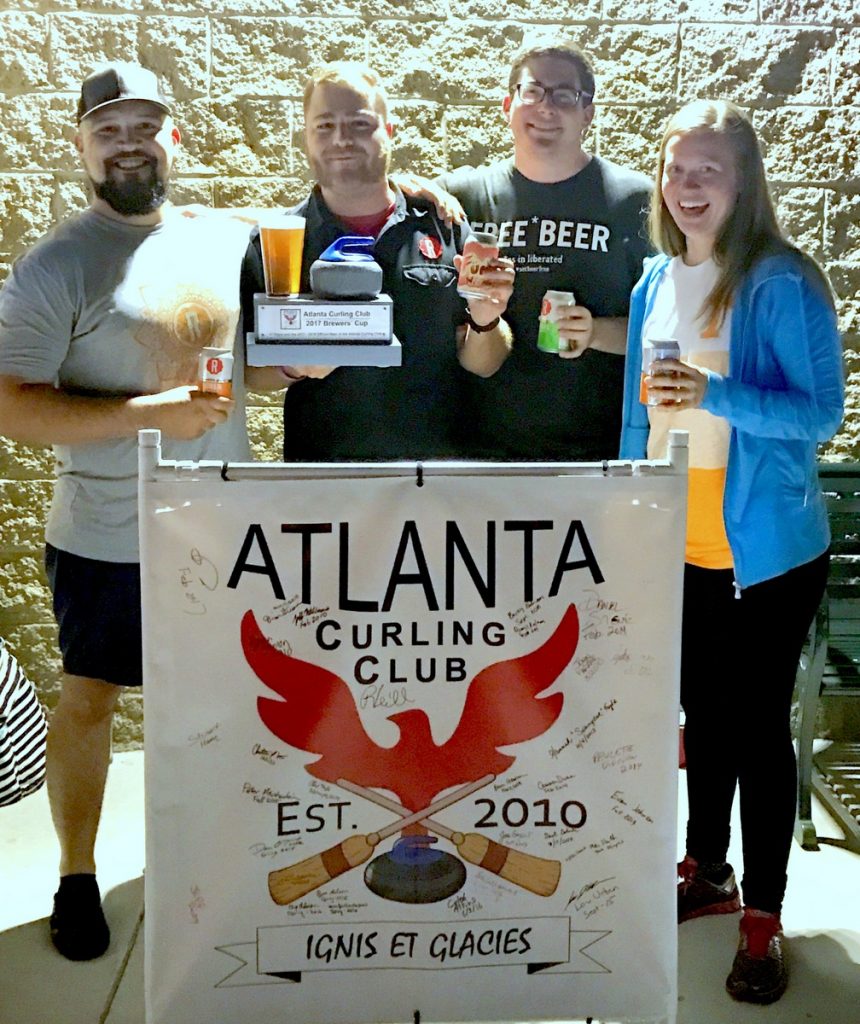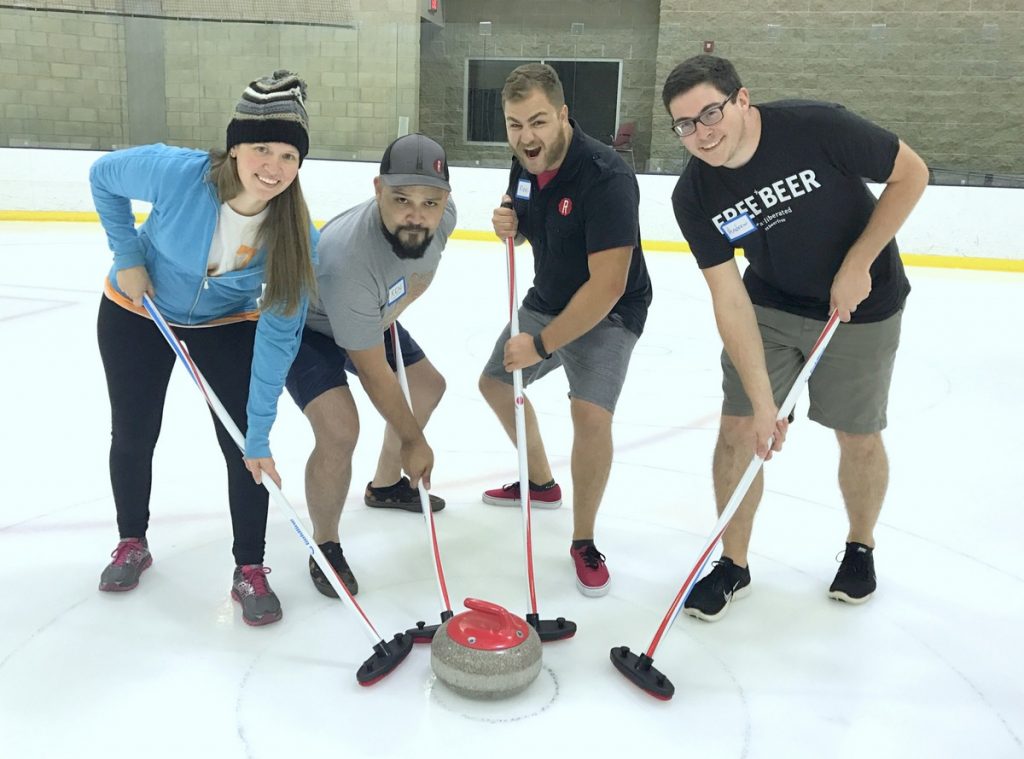 Reformation Brewery is located in Woodstock and celebrates its 4th anniversary in October, 2017. Sign up for the mailing list on their website and check them out on Twitter, Facebook and Instagram.
Reformation Brewery – 500 Arnold Mill RD, Woodstock, GA 30188
Blue Tarp Brewing
Winner of the "Fan Favorite" category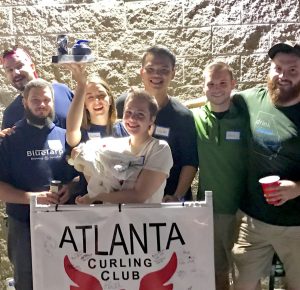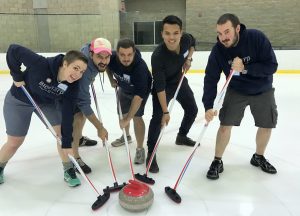 Next time you're in Decatur, check out Blue Tarp – Decatur's first full scale production brewery. They're coming up on their 5 year anniversary in December. Hours are on their website and you can check them out on Twitter @BlueTarpBrew, Facebook and Instagram.
Blue Tarp – 701 E College Ave, Decatur, GA 30030
Second Self – Slip Into Your Second Self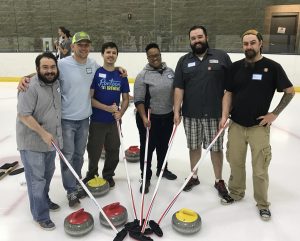 Second Self was founded in 2014 by two Georgia Tech grads with a passion for beer. Conveniently located minutes from the Howell Mill exit on 75, check out their tap room and relax with a beer instead of fighting traffic. Hours and events are on their website, and you can follow them on Twitter @SecondSelfBeer, Facebook and Instagram.
Second Self – 1317 Logan CIR NW, Atlanta, GA 30318
Abbey of the Holy Goats – Commune with Your Senses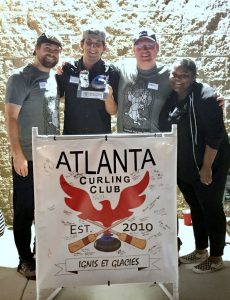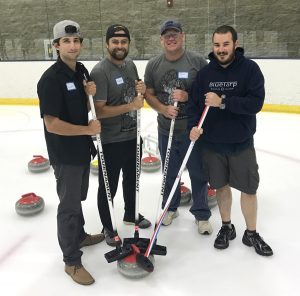 Abbey of the Holy Goats – Instead of starting a goat farm in Maine, founder Kathy Davis decided to brew some beer in Roswell. Until recently, you could try their award-winning Belgian-style beers at their Roswell tap room, however they now appear to be closed 🙁 Keep checking their website and social media for updates. Twitter @HolyGoatBrew, on Facebook and on Instagram.
Red Brick Brewing – Drink in Greatness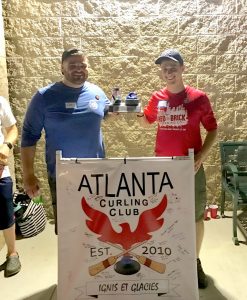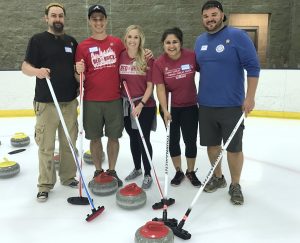 An Atlanta staple for years, Red Brick produces beer for the Vortex and recently renovated their tap room. Also conveniently located minutes off the Howell Mill exit on 75, they have a weekly Team Trivia night. Check out their website and following them on Twitter @RedBrickBrewing, on Facebook, and on Instagram.
Red Brick – 2323 Defoor Hills RD, Atlanta, GA 30318
Pontoon Brewing – Shades On, Bottoms Up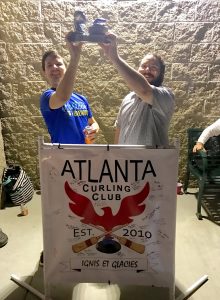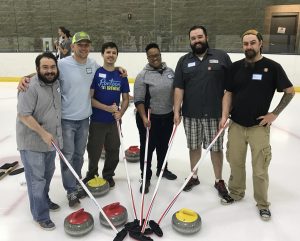 Pontoon Brewing is one of Atlanta's newest permanent additions, now located in their brand new tap room in Sandy Springs. Their new mural is AMAZING! Go grab some No Pants Pilsner and taste their other offerings at 8601 Dunwoody Pl #500, Sandy Springs, GA 30350. Find them on social media here: Twitter @PontoonBrewing, on Facebook and on Instagram.
Thanks again to all of our participants and hope to see everyone back on the ice in 2018!

©2018 – The Atlanta Curling Club