9/5/2017 – The LED project is in full swing!
The Atlanta Curling Club is excited to announce that we're installing LED lights under the ice at Center Ice Arena for all of our curling sheet markings.
The process has been slow going as we developed the system and figured out how to install them, but the last technical hurdle has been overcome and now it's full speed ahead! All of the 12′ circles will be in before Fall league and then we'll start adding the 8′, 4′ and button in each of the houses, along with center lines and hog lines.
The under ice light system will significantly cut down on ice prep and is fully visible from the far hack, even with the overhead lights at full brightness. When turned off, the LEDs are completely invisible and don't interfere with the hockey lines.
Check out our progress on our facebook page.
---
8/19/2017 – Reformation is the 2017 Brewers' Cup Winner!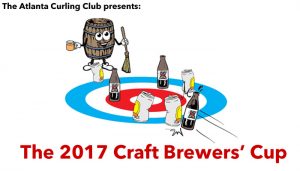 Congratulations to Reformation Brewery, the Atlanta Curling Club's official brewery of the 2017 – 2018 season!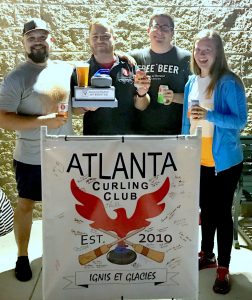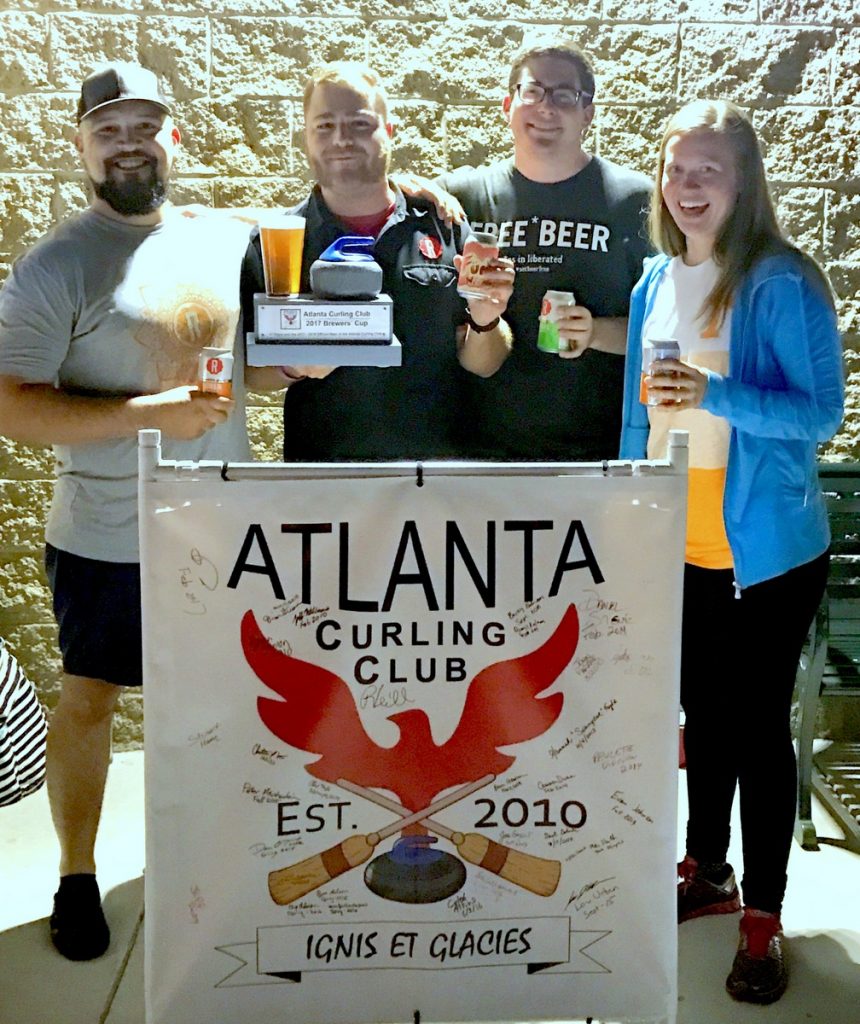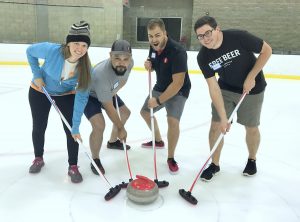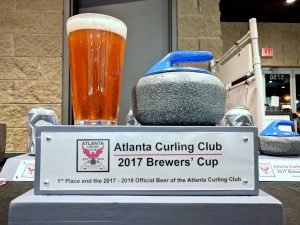 This year, the Atlanta Curling Club held the first annual Brewers' Cup, a tournament for Atlanta's craft brewers. The free event, held in partnership with USCA and GNCC celebrating GNCC's 150th anniversary, was a ton of fun and exposed our beer producing friends to the beer-centric sport of curling. Everyone had a blast and we crushed 5 cases of locally produced beer at Broomstacking.


2017 participants included Reformation Brewery (Woodstock), Blue Tarp Brewing (Decatur), Second Self (Atlanta), Abbey of the Holy Goats (Roswell), Pontoon Brewing (Sandy Springs) and Red Brick Brewing (Atlanta).
Reformation won the grand prize trophy and is our official beer for the 2017 – 2018 curling season. Every broomstacking this year will have a cooler full of Reformation beer that you can try out. You can also visit their Woodstock tap room for a beer and a tour. More information is available on their website.
Reformation Brewery – 500 Arnold Mill Way, STE A, Woodstock, GA 30188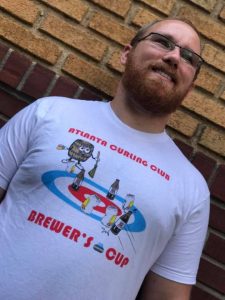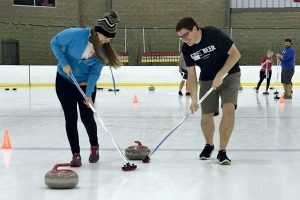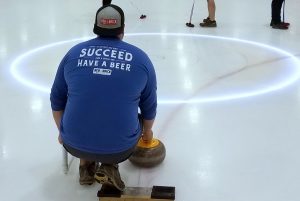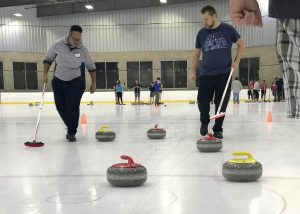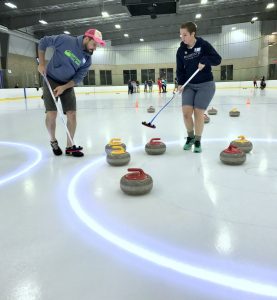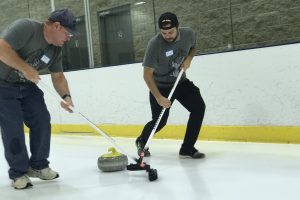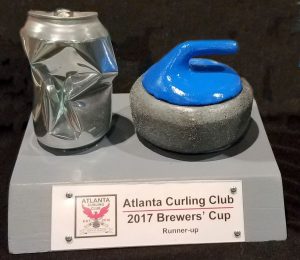 Check out the full event details on the 2017 Brewers' Cup page.
---
2017 Fall Season is Up and Running!
We hit the ice starting with a big Learn to Curl and open house event on September 22, 2017 at Center Ice Arena. Sign up for a Learn-to-Curl class and join the League!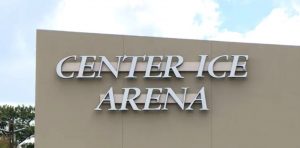 Where we play in Fall:
Center Ice Arena
5750 Roswell RD
Atlanta, GA 30342
Located at 285 and Roswell RD
Older News
---
2/29/2016 – Good Day Atlanta Visits the Atlanta Curling Club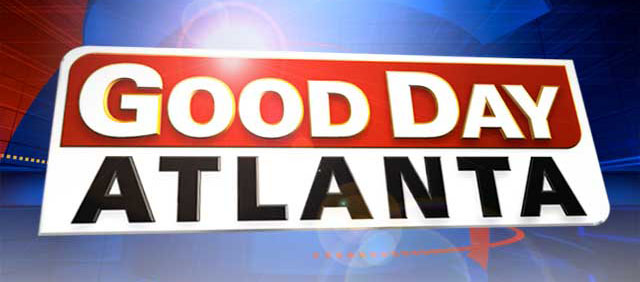 Good Day Atlanta filmed live segments with the Atlanta Curling Club on February 29th, 2016 (Leap Day!) between 8 and 10 AM.
Paul Milliken and crew from Fox 5 had a great time learning about the game and the history of curling and even showed off some of their new curling skills.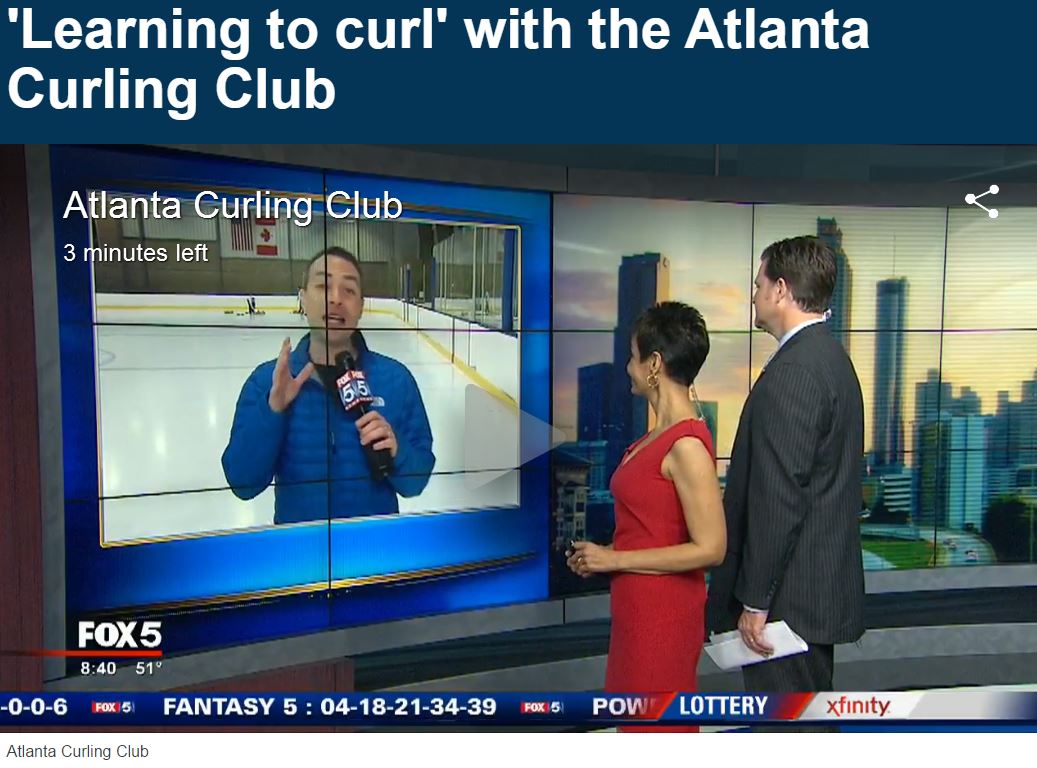 To watch one of the interviews that went out live click the image above.
---
2013 – PBA 30 Profile of the Atlanta Curling Club
Going back to our roots! Leading into the 2014 Winter Olympic season, Atlanta Public Broadcasting (PBA 30) did a profile of the Atlanta Curling Club on their program This is Atlanta. It's a wonderful 4 minute documentary featuring one of our founders, Jeff Williams, about how the Atlanta Curling Club was started along with background on the sport.
---
2010 / 2011 – Atlanta Curling Club is on the Map!
In the February 2011 issue of Curling News, the national publication of US Curling, the Atlanta Curling Club is featured in a front page article titled "Growth Spurt."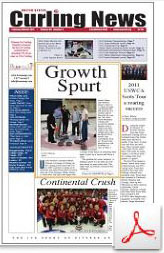 Curling News Feb-Mar 2011 Atlanta Curling Club Excerpts (PDF)
(Original publication – full issue)
The issue also had a second article about the curling camp held in July/August 2010 which is where our founding members learned how to curl for the first time. Check it out!
Jeff puts one on the button at camp:
These photos are from when the founders of the Atlanta Curling Club visited Great Smoky Mountains Curling Club in Knoxville, TN to learn how to conduct a Learn to Curl class. This was also their first opportunity to learn how to curl themselves!
The instructors in Knoxville were most gracious and our members had a lot of fun learning and hanging out with them.
The Atlanta Curling Club owes a great debt of gratitude to our friends in Knoxville; make sure you thank them when you meet one!
[ngg src="galleries" ids="2″ sortorder="78,72,73,74,75,76,77,79,80,81,82,83,84,85,86,87,88,89,90,91,92,93,94″ display="thumbnail" override_thumbnail_settings="1″ thumbnail_width="250″ thumbnail_height="175″]